feature
Comic book review - Exodus - Z
The Zombies in this incredibly ironical, gory and funny take just can't have enough of the living, the dead and the beyond! Exodus -Z is funny and a bloody good time no pun intended.
Credits
Writing: Jorge Alvarez
Art / Inks: John Epple
Colorist: Edgar Wolv
Letter: Nikki Powers
Age Rating: 13+
Plot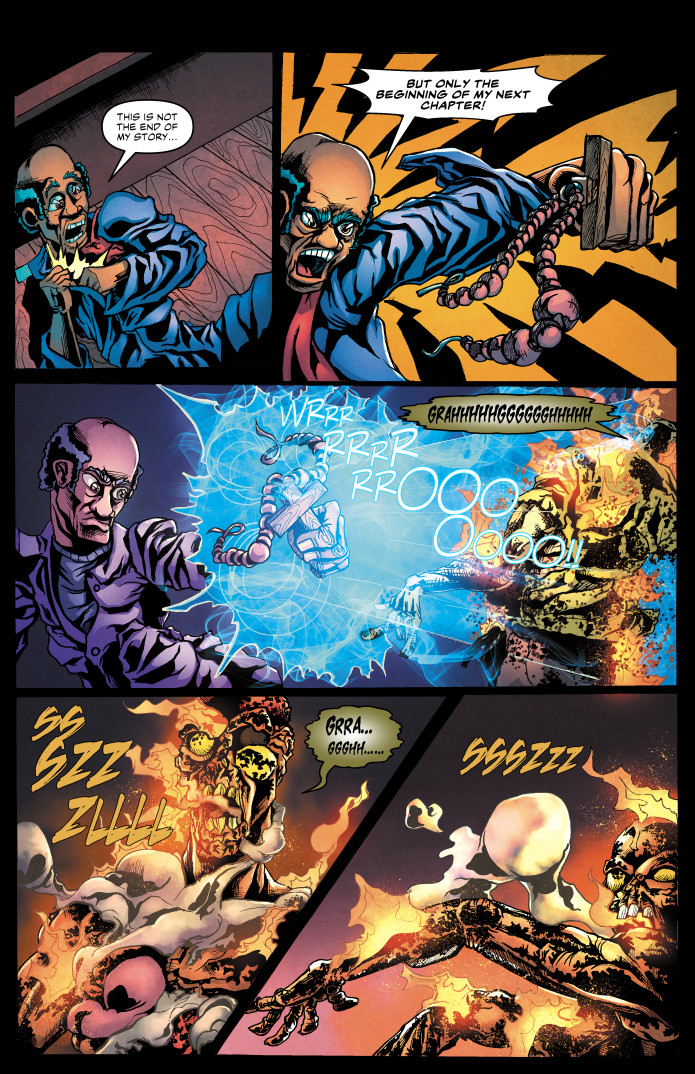 It's a zombie apocalypse reigning down hellfire on a nearby church that's in the middle of a holy rapture. Unfortunately, the congregation are what the zombies have in mind for dinner. The zombies can't stop and won't stop at the living. Not when there's a fresh morsel of angels on the other side of the pearly gates to feast upon.


Story & Characters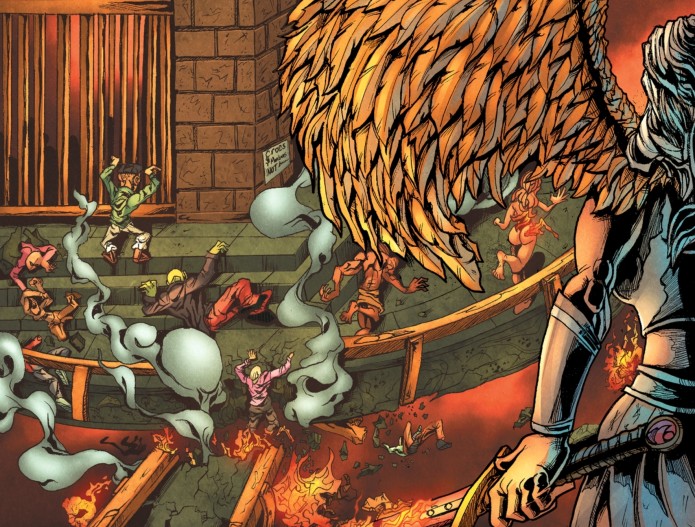 Jorge's story throws our characters and readers right in the middle of all the zombie action. While the apocalypse is folding outside, a priest is trying a rapture to provide refuge to the survivors and the Church O' Grace for a brief moment tries to be a sanctuary for the survived. While for a brief moment, the characters soak in the fact that they are in heaven, the Zombies invade it! The story moves at a brisk pace from one setting to another. It is also self aware and not afraid breaking both the cliche's and turning the religious notions on their head.


The story features a whole spectrum of colorful characters however, here in lies my biggest gripe with this comic. As it is the story works, but with no protagonist(s) to follow, the story lost me at times. The relentless pace and constant gripping tension keeps it going though. The angels in heaven are exceptionally written was a surprisingly refreshing take on them.


Exodus -Z is funny and a bloody good time no pun intended.
Art & Inspiration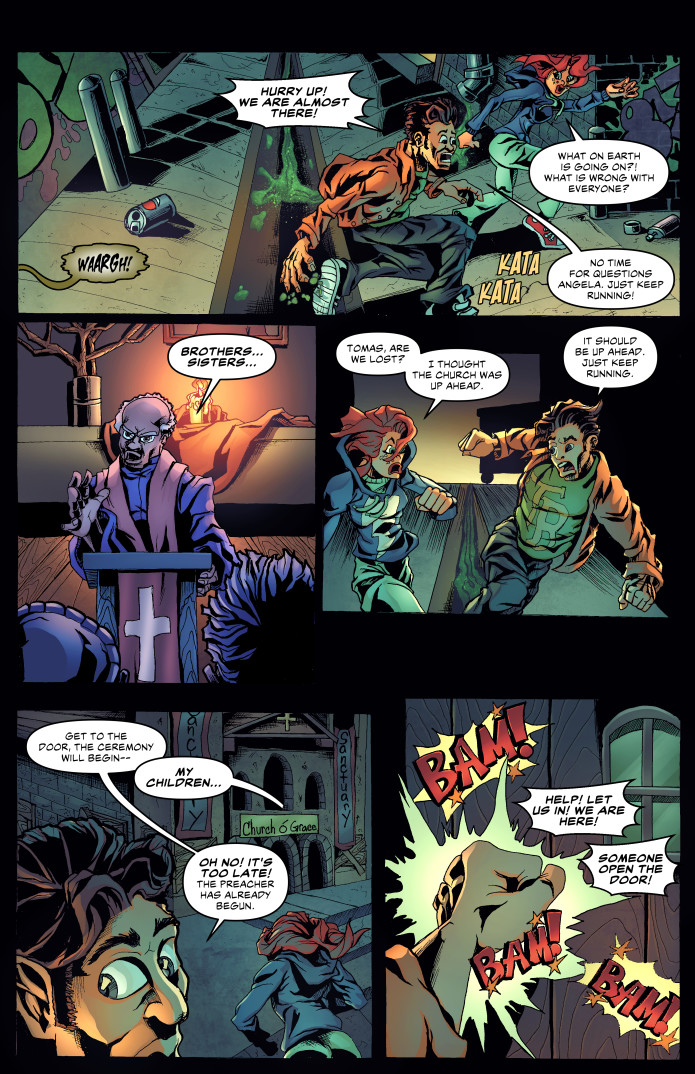 The art for this book is incredible. It goes with the theme of blending horror with physical comedy so brilliantly, that it keeps you hooked throughout the proceedings. Some pages with the wide 3 single panels stacked on top of each other are nightmarish and show how awesome the writer-artist team worked together to design these pages. The lettering and sound effects are top notch and definitely lift the book up another level, again doing justice to both Horror and Comedy nature of it.


You can spot a lot of pop culture references in here, which I'll leave for you folks to spot but they're surely fun as they come along.


Final Verdict
Exodus-Z has a lot of funny quips, lots of exciting zombie action and has a ton of irony packed in it's 26 pages. Backed by incredible art and lettering this is an exciting start to a series that takes a very fresh take on a genre where the same formula has been done to death. Pick it up for the refreshing twists and turns this tumultuous journey takes.