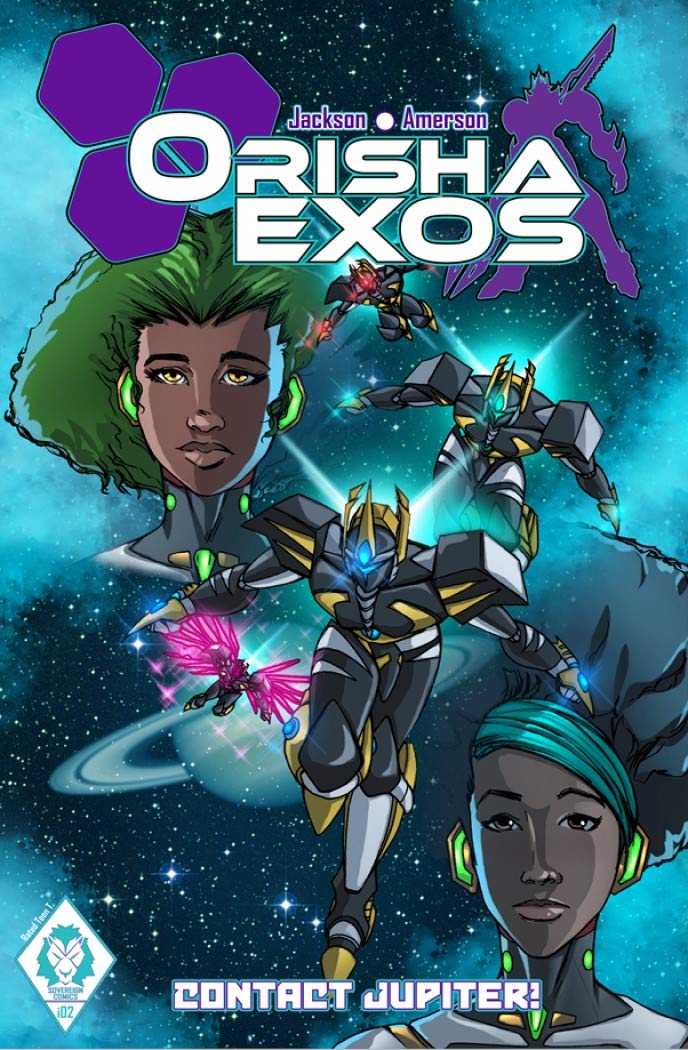 Orisha EXOS #2: Contact Jupiter!
Exams are over and Abeni and her best friend Kela have graduated from the Academy. They are sent to their unit and Abeni is angry! She didn't get Shango sync trials as she wanted but instead, Taylor, her rival, was assigned to go through Sync Trials with him.

However, things are made worse after arriving at the rag-tag and most rambunctious unit of them all, The Black Sheep. Abeni and Kela are sent on their first patrol which quickly goes from easy to hard as they are attacked by enemy mech drones and then met with an enemy fleet.
SoveReign Comics
You may also like